The Solitaire Collections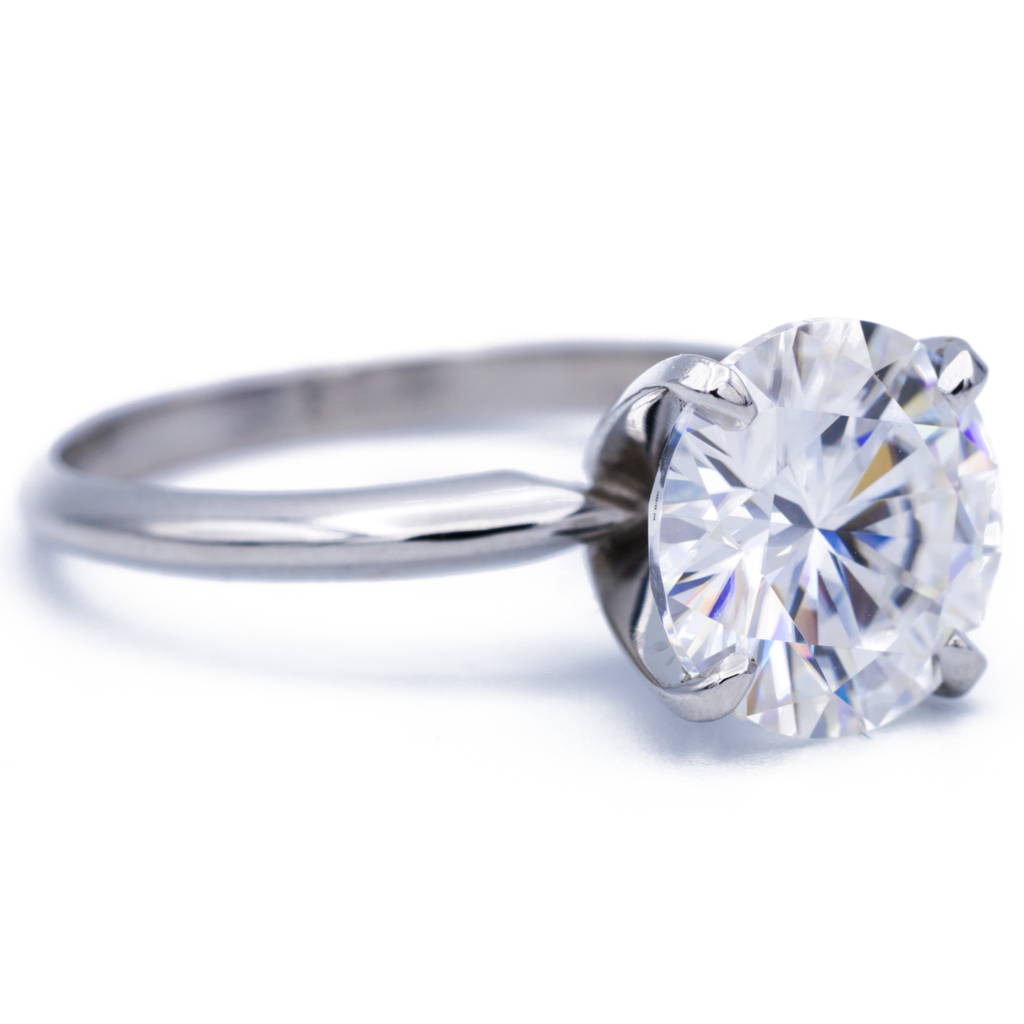 Keep it classic with minimal metal and a round brilliant cut, which sits flexibly within the 4C's (Cut, Carat, Color, Clarity) and offers the most fire and brilliance of all.
Because of the advantage it has in having a symmetrical shape, the round brilliant is angled in a way that allows for light to refract, or bounce off of faceted surfaces more so than any other gem cut.
Explore our 4 prong and 6 prong settings in singular and two-toned metal options.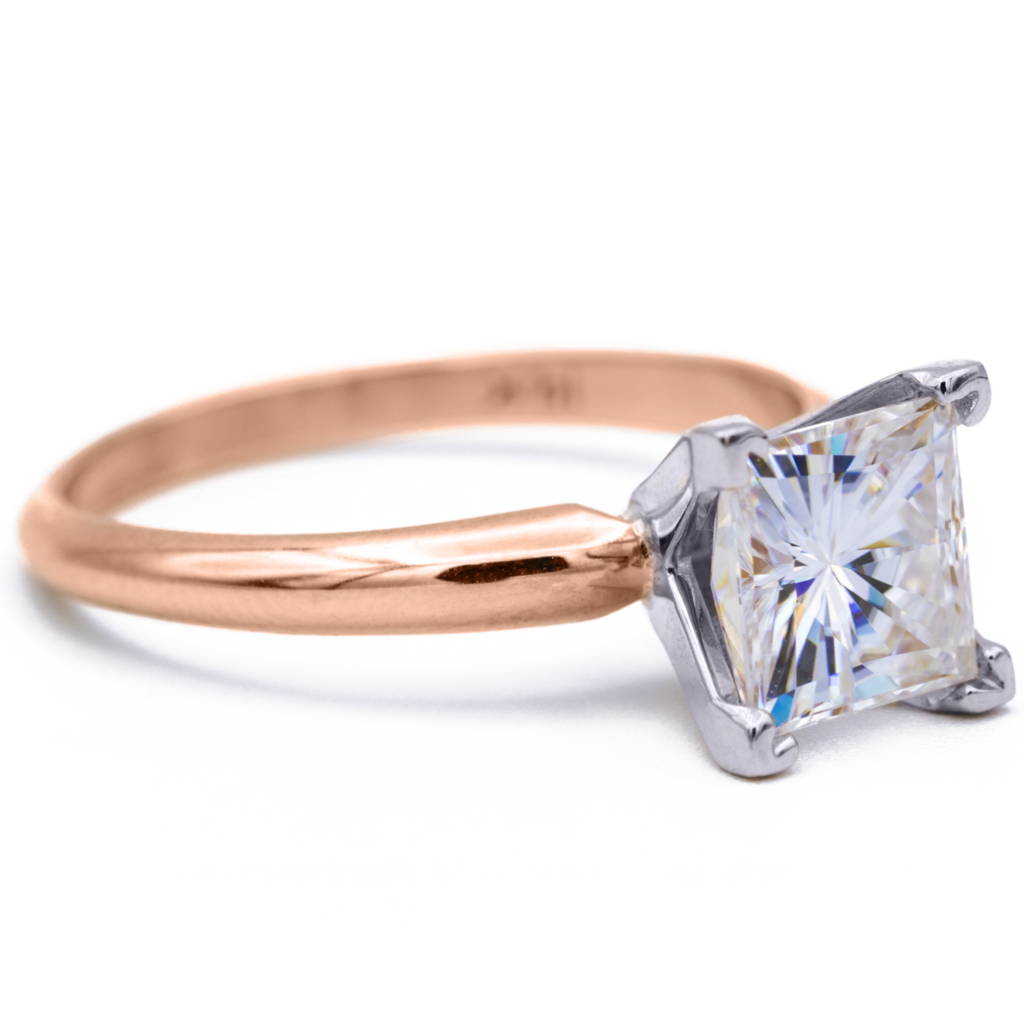 We believe that beauty exists in the fire and brilliance of gems in the way they are exposed under light. From since the moment we realized that this quality could somehow be enhanced in the way we frame gems, master cutters have discovered and are still discovering new methods of how to elicit the most in them.The Fancy Collection is, in essence, a collection of classic solitaire settings, each with a fancy cut featured as center stone. Available in singular and two-toned metal options.
Click here to learn more about various gem shapes/cuts through our essential guide to buying the perfect engagement ring.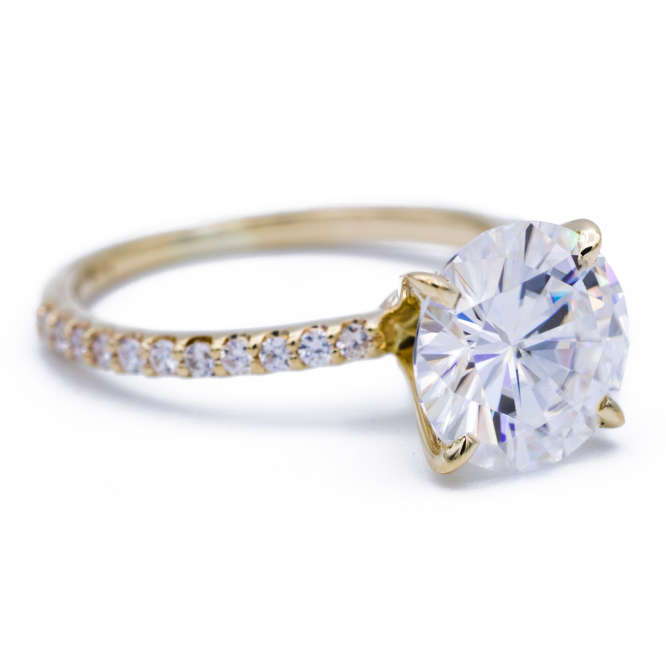 The designs displayed in this collection are graced in a garland of natural diamond accents, running along the shoulders of each band, adding to the overall appeal with an extra sparkle.
Available in multiple precious metal types and prong styles including claw prongs.