A Fire & Brilliance Design Together Experience

With so many options out there, it is important to ensure that you and your partner have the perfect ring. You can start your journey together and design your ideal engagement ring as a couple with a "Ringless Proposal."
This allows you to propose before committing on a final design and makes for a great bonding experience.
Ensure the design is perfect for your partner without the guesswork.

Create the ring together as a symbol of your journey.

No stressing over accidental design choices.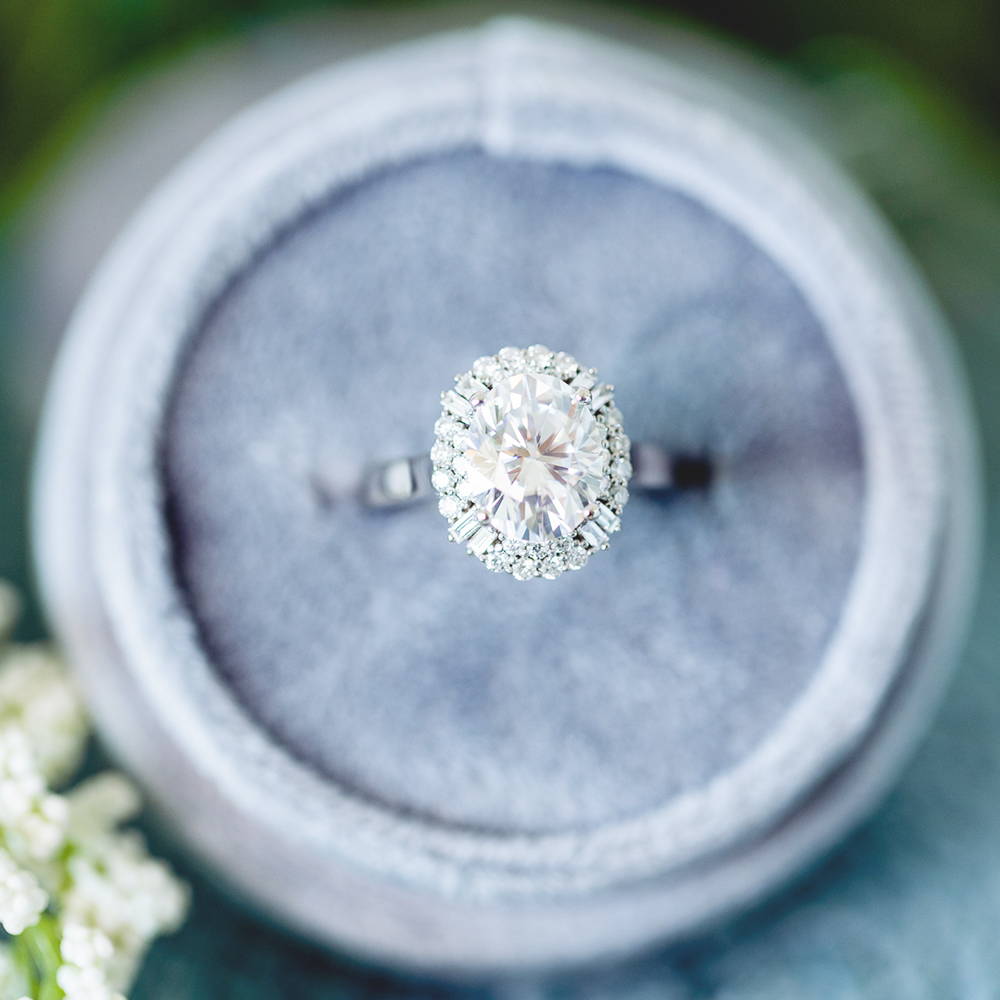 It is not an uncommon story for someone to not like the design their partner chose. All the while, many jewelry retailers will not accept returns or exchanges on unique custom jewelry or on items that have been in the clients' possession for a lengthy period of time. This may result in an unplanned additional ring purchase which could have been prevented in the first place.
We understand that not all couples are open about what they want especially if they wish to keep an element of surprise. With a Ringless Proposal, you can still make your moment special and design the perfect ring together afterwards. It is truly the best of both worlds to ensure every box is checked.


If this resonates with you then we are here to let you know that you are not alone.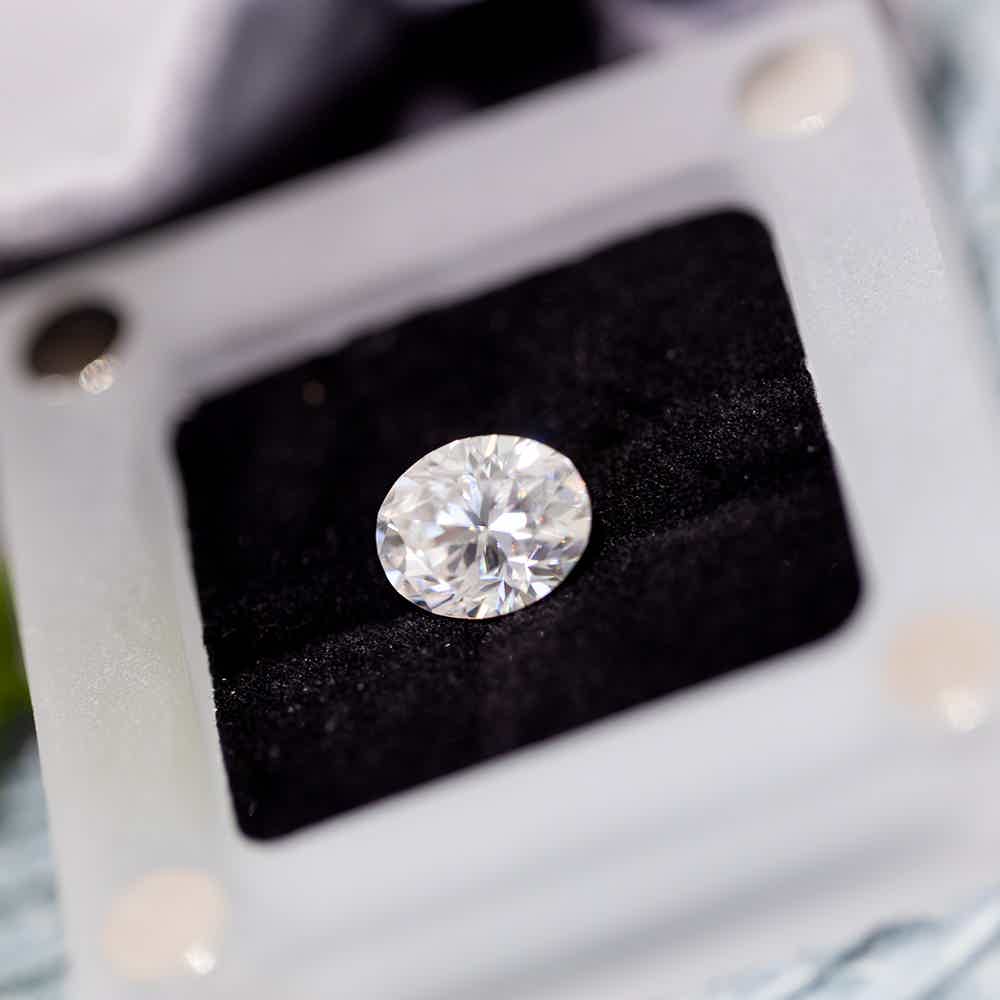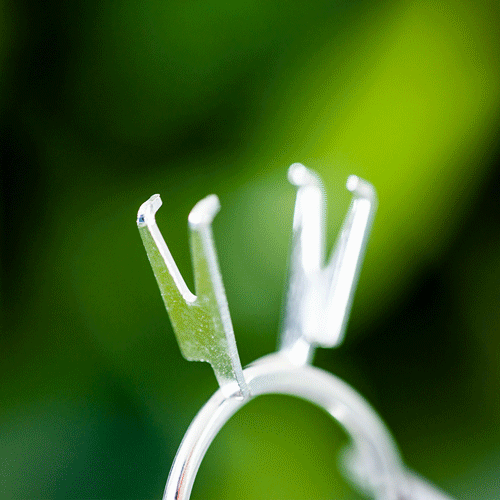 Start with a loose stone.
All that you need to get right ahead of time is the center stone of choice. Please fill out the short and commitment-free simple form below.
A Fire & Brilliance® representative will contact you within 24-48 hours and help you find the perfect stone that fits your needs. We can also answer any additional questions that you may have at that point and time!
Once a stone is chosen and ordered, we will ship your beautiful stone with the following items:
* A gorgeous gem box and velvet pouch to propose with.
* A sample ring mount for the purpose of visualization.
* A brochure that lays out the simple step by step custom jewelry process for you and your partner to choose the exact ring that you want after the proposal.
*Please keep in mind that the sample ring mount is for visualization purposes only and is not meant to be mounted for a proposal. We are not responsible for any loss gems.
Congrats! The day has come to propose with your loose gemstone!
After the celebration, you can intimately work with your partner in choosing the perfect design.
Once you have narrowed down the design, use the QR code included in the brochure to fill out your design form or CLICK HERE.
A Fire & Brilliance representative will work with you on next steps to receiving your CAD renders!
Upon CAD approval, we will place your new custom ring design into production.
Shipping instructions will be provided so that you may send your stone back to us for mounting.
Upon completion of payments, approvals, and quality inspections, we will ship your new finished ring along with an upgraded ring box!
*Pre-paid CAD deposits is credited to final design approved for production.
Return/Exchange & Shipping Policy
The Design Together Experience is Final Sale

Loose stone chosen is final sale if not returned within 30 Days per RETURN POLICY.

CAD Deposits is final sale but may be used as credit for the final design approved for production or another F&B design.

Your finished custom ring is final sale.




Domestic (USA) and international clients are responsible for all shipments when sending in stones for setting. International clients (outside of the USA) must contact F&B for prepaid FedEx shipping labels at $80.00 USD each way ($160.00 USD total). This $80.00 USD FedEx international shipping rate per route is generally much less than the market price as our clients benefit from F&B's discounted corporate international transit prices. Using F&B's FedEx shipping labels will also benefit our international clients with avoiding potential customs delays.