#ForeverOne #Moissanite Giveaway Winner!
"Okay because giveaways are super fun and exciting, and because this is something I really believe in, I'm doing the thing. I love moissanite because it is remarkably beautiful. I love them because they exist in nature and weren't just invented to copycat a diamond. I love them because they have more beautiful rainbow fire and sparkle than diamonds have - more than double. I love mine because it stands for bucking tradition and not wearing what society and De Beer's tells me I should want to wear. I love them because they're conflict free and didn't make me violate my ethical standards. They are the bomb and I would recommend them to any of my friends (and I have) who aren't so caught up in the idea that a diamond is the only "real" engagement ring or the only kind of symbol for love. I love it because my husband chose to ask me to be his wife with one. I love my moissanite because it's unique and has a story and purpose behind it. Those are the reasons." #fireandbrilliance @fireandbrilliance #moissanite #lovemoissy #engagementring #alternativeengagementring #diamondalternative #unique #alternative #different

- km.sanders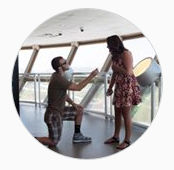 "If you love sparkle, you love moissanite!!!!! Reading about it has changed my idea of jewelry! The way it sparkles in light is mesmerizing!! It's the next best thing to diamond too, has a 9.5 hardness and reflects more light too! Lovely!!! So if there are any ladies out there researching it, I say go for it! !!!!"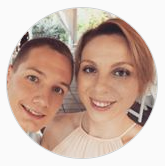 "Fingers crossed that I could win this awesome giveaway! I like to joke that I'm a magpie, I absolutely love anything and everything that glitters. I had never heard of moissanite before this year, but after researching it I've fallen in love.. Brilliant fire and sparkle from a stone that started with a meteor?! Amazing!"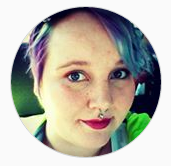 "I love moissy because after having to pawn my engagement ring I thought I could never afford a new diamond or anything that looks close! But with moissy I have the chance to get the ring of my dreams without the giant price tag and while being ethically responsible!"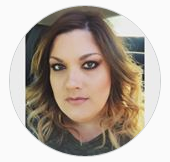 "I love moissanite because it's a gorgeous gem, it's practically as hard as a diamond & will last forever, it's conflict free & you get even more sparkle than a diamond with a much lower price tag. I hope I win!"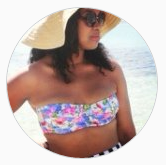 "There are many reasons to love this gem, but my top 2 are fire and conflict free. There is nothing more magnificent than a gem that is comparable to a diamond without the conflict. who wouldn't want to win this beauty"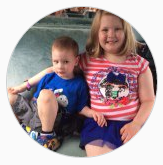 "I love moissanite because the gem is just amazing! It sparkles so much and is truly a beautiful gem!! It would be amazing to win the new Forever One Moissanite gem!"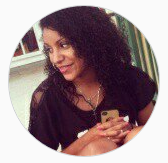 "I love moissanite because it is a much more economical option than diamond that comes with more sparkle and beauty. Moissanite is beautiful and the price gives me a chance to own beautiful jewelry at a fraction of the price. I never though that I would be able to afford anything other than costume jewelry but moissanite has truly made this a reality for me and I am so thankful!"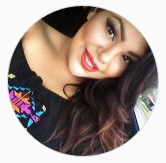 "I discovered the beautiful beauty of moissanite about 9 years ago when they were fairly new on the market. I loved the brilliance and luster of the stone and cannot believe they were not "real" diamonds. They looked like diamonds and sparkle like diamonds and nobody could tell the difference. I bought a beautiful one stone necklace in white gold and still wear it today and not one person has ever doubted it was a diamond. I was able to purchase a beautiful necklace at a reasonable price. I get so many compliments at work, out when I'm out. I am very in love with moissanites. Thank you for making such a beautiful and wonderful product. I'm ready to own more pieces."