A Gift for Mom | Mother's Day 2022
These promo codes run from:
1pm PST on 4/25/22 to 12:00PM PST on 4/27/22.
Sterling Silver Earrings gift on qualified purchases. Details below!
Promo Instructions on Coupon Code:
Type the discount code into the "Giftcard or Discount Code" box at checkout and save immediately!


Promo Rules, Terms and Conditions on Coupon Code:
1. New orders only.
2. Discounts cannot be stacked or transferred.
3. The promo codes can only be used once per person.
4. The promo codes above start at 1PM PST on April 25th, 2022 and end at 12PM PST on April 27th, 2022
.
5. Coupon code only applies to items available on www.fireandbrilliance.com. It does not apply to personalized jewelry requested to be custom-made "a la carte" by one of our designers.
6. *Promo codes exclude "Expedited Processing/Production Time" & extended domestic and international "F&B Warranty" add-ons.
7. No exceptions to these rules.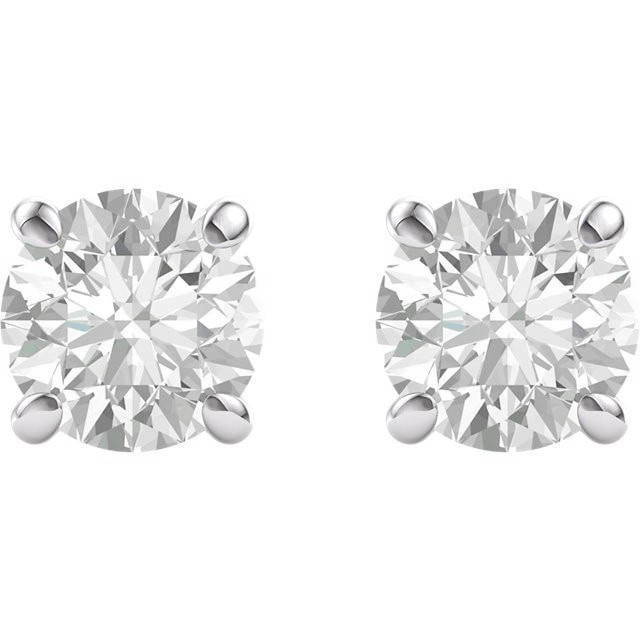 Total purchase value of $1,250.00 to $1,649.99 USD is gifted with a free pair of 4mm/.25ct. DEW round brilliant FAB Moissanite earrings (0.50 CTTW per set @ F/G Color). (Estimated Gift Value of $350.00 USD)*

Total purchase value of $1,650.00 to $1,899.99 USD is gifted with a free pair of 5mm/.50ct. DEW round brilliant FAB Moissanite earrings (1.00 CTTW per set @ F/G Color). (Estimated Gift Value of $500.00 USD)*
Total purchase value of $1,900.00 to $2,499.99 USD is gifted with a free pair of 6mm/.75ct. DEW round brilliant FAB Moissanite earrings (1.50 CTTW per set @ F/G Color). (Estimated Gift Value of $800.00 USD)*
Total purchase value of $2,500.00 USD to $2,999.99 USD is gifted with a free pair of 6.5mm/1ct. DEW round brilliant FAB Moissanite earrings (2.00 CTTW per set @ F/G Color). (Estimated Gift Value of $1,000.00 USD)*
Total purchase value of $3,000.00 USD to $3,499.99 USD is gifted with a free pair of 7.0mm/1.25ct. DEW round brilliant FAB Moissanite earrings (2.50 CTTW per set @ F/G Color). (Estimated Gift Value of $1,125.00 USD)*

Total purchase value of $3,500.00 USD and up is gifted with a free pair of 7.5mm/1.5ct. DEW round brilliant FAB Moissanite earrings (3.00 CTTW per set @ F/G Color). (Estimated Gift Value of $1,275.00 USD)*
s h o p f a v o r i t e s